About Zion Jeep Tour Adventures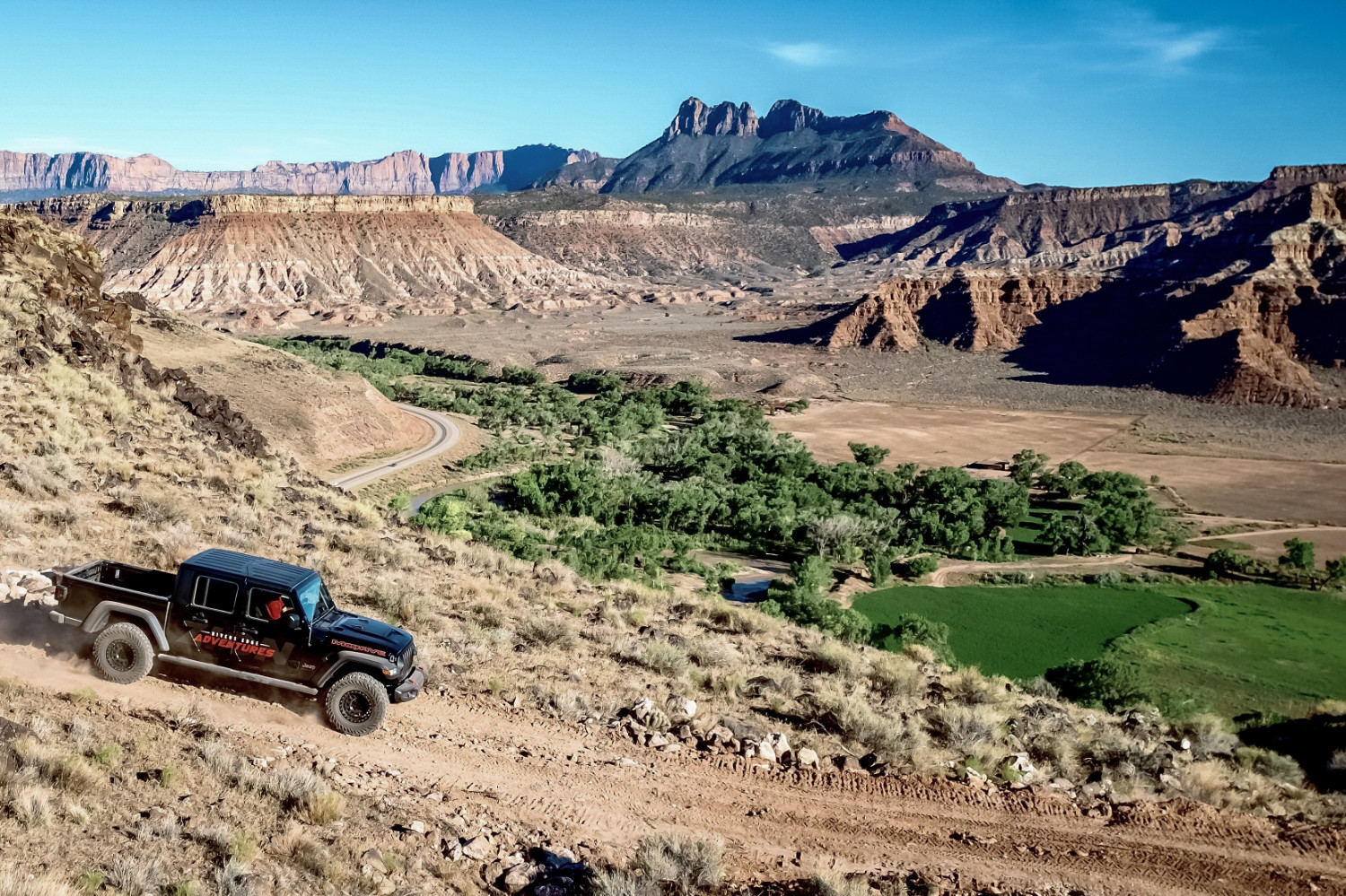 Your Zion Jeep Tour Adventure Begins at Zion River's Edge!
Start your guided jeep excursion at the Zion River's Edge Adventures facility. Ride in comfort in a Jeep Gladiator Mojave, CanAm Defender side-by-side, or - for our larger groups - a fully customized Off-Road Adventure Vehicle (seats up to 11).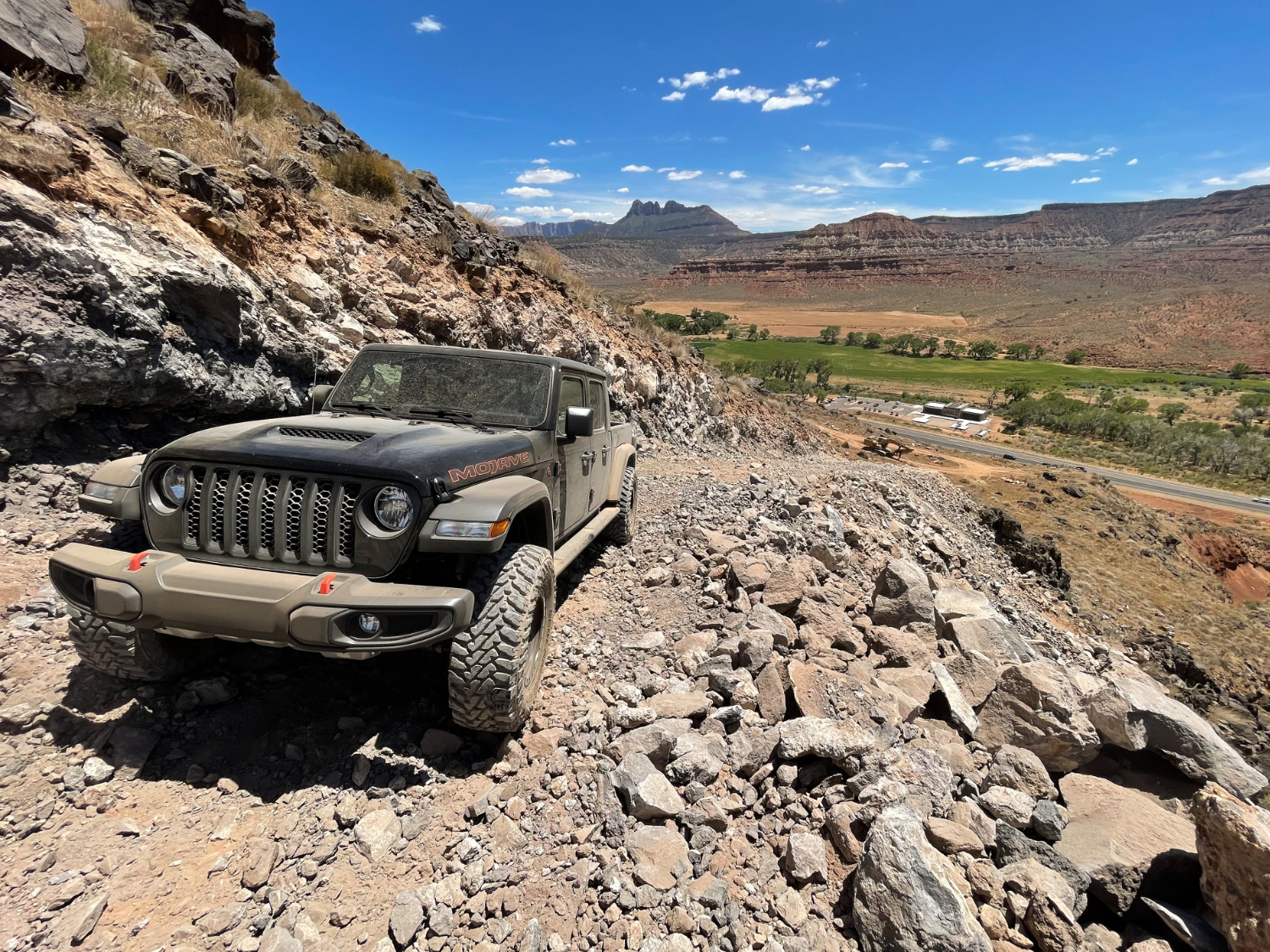 Explore 360º Panoramic Views Overlooking Zion from our Private Road!
Whether this is your first time visiting Zion National Park or you are a local area expert, our professionally guided Zion Jeep Adventure Tours provide you with exclusive viewing access of the most popular points of interest, including the Virgin River Valley, Zion Lava Ridge Mesa, the Canaans, Smithsonian Butte, West Temple, Zion Cliffside Point, as well as Zion National Park. Our private, off-road trek takes you on an exciting journey over smooth and semi-rugged terrain, with truly breathtaking scenery that feels as though you are on a movie set.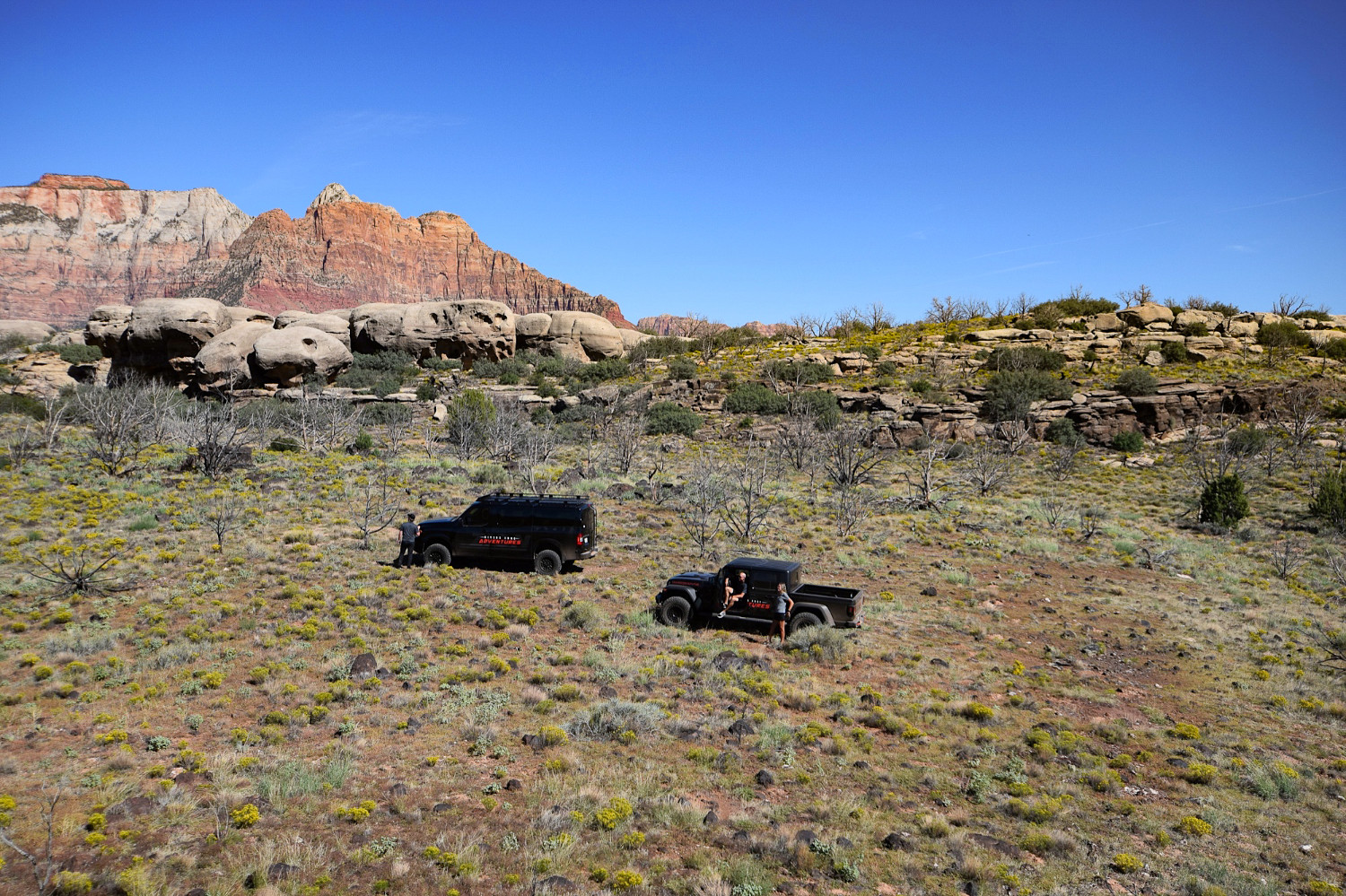 Walk on a Short Hike to the Exclusive Access Viewpoint!
Enjoy a family picnic or celebrate a special occasion at the Zion Cliffside Point. This unique overlook has fantastic photo opportunities with miles and miles of beautiful rock formations in the distance. Your short hike will pass by gigantic sandstone rocks and petrified wood along the way!